Strength training is often seen as something that will make you 'bulky', with images of huge bodybuilders coming to mind. However, this isn't always the case. Strength training can be used to increase strength and improve posture, while also increasing muscle tone. It all comes down to the type of exercises you do, the amount of weight you lift, and the number of repetitions you do.
For example, if you want to improve muscle tone and strength, you can do exercises that focus on higher reps and lighter weights or resistance bands, as this type of exercise will help build endurance and tone the muscle, rather than bulk it out. If you want to build more muscle mass, then you can opt for a program of lower reps and heavier weights. This type of workout is designed to increase strength and muscle mass, and can help you achieve a more 'bulky' look.
Resistance band workouts are a great way to work out and tone muscles. They offer a low-impact, adjustable form of resistance that allows you to target and engage specific muscle groups while still protecting your joints. They are also relatively inexpensive and can be used in the comfort of your own home. Plus, they have lots of exercises to choose from. If you're looking to tone your muscles and get a good workout, we highly recommend trying out a resistance band workout!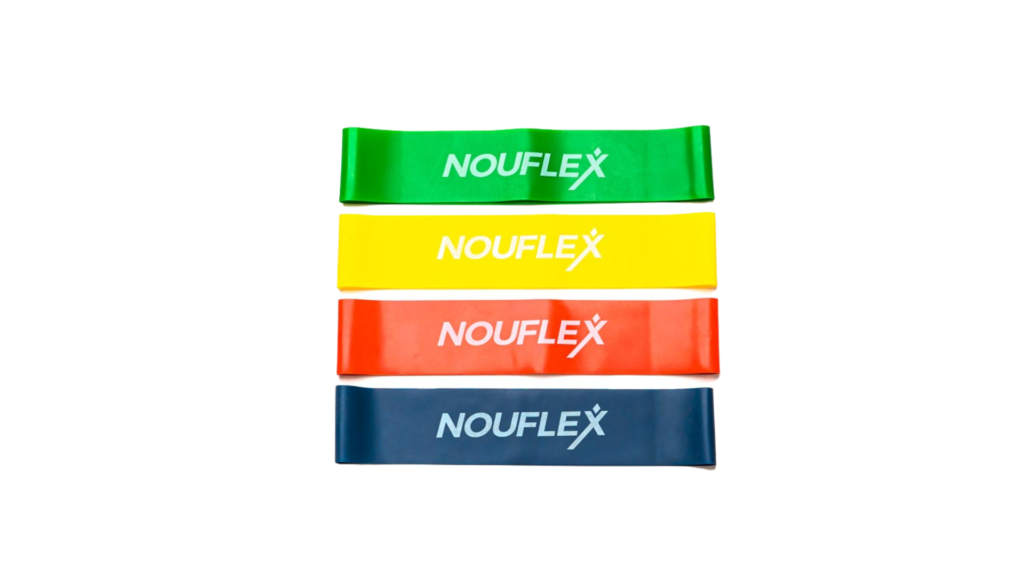 It's important to remember that the goal of strength training is not necessarily to add bulk. Instead, it's about increasing strength and improving muscle tone. Doing so can help you look and feel your best, and can even help reduce the risk of injury. So, don't be afraid to get started with strength training–just keep in mind what type of exercises you're doing, and how much weight you're lifting. With the right program, you can achieve your fitness goals without having to worry about looking 'bulky'.
Have personalized questions about your workout? Get started with a FREE private fitness session with one of our NouFlex Trainers. They will talk through your fitness goals and concerns, and come up with a personalized plan!