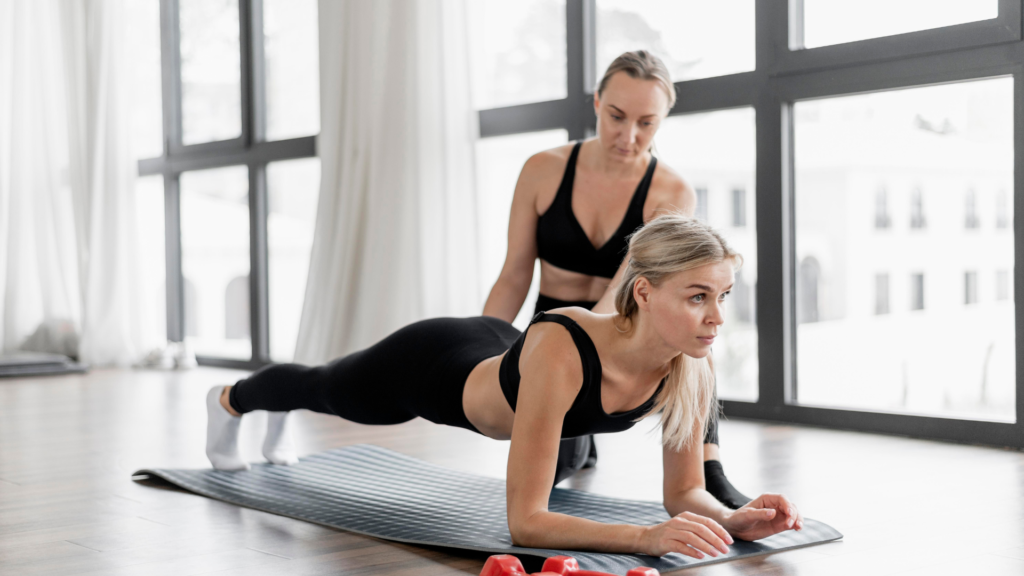 Job Description:
The NouFlex Private Training Program offers clients an easy, safe, and effective at-home fitness experience, while also offering personal trainers a unique opportunity to expand and develop their personal business. 
We are currently partnering with NouFlex Certified Trainers, Yoga Instructors, Pilates Instructors & Certified Personal Trainers to train their clients using our fitness CRM system. This system is designed for trainers to create their own schedule, teach private or group classes, and receive payments all in one place.  These fitness sessions will be available for paying clients who sign up for a fitness pass or subscription, and trainers will receive up to 75% commission on each private training session. This means that personal trainers can expand their network, utilize a customized fitness CRM platform, and grow their business all at the same time.
Trainers will have the option to choose to get certified with our NouFlex Certification course to receive 75% commission, while those who do not get certified will still receive 50% commission. 
Video Link: https://www.youtube.com/watch?v=zNaL7ONl7D8
Requirements:
Have a valid personal training certification from a nationally-accredited program

Be NouFlex certified *optional* (

$349 certification cost

)

High speed internet & web camera

Clean and clear space to film videos and showcase our product

1 – 4 Social media accounts (for promoting our products)

Create a 3 – 5 minute video workout as a tryout
Included:
Free NouFlex Training System equipment

($495 value

), if you purchase and complete the NouFlex Certification Course

Certification study guide

Training videos

NouFlex certification (valid for 2 years)

1.6 CEUs from NASM
Compensation:
75% commission of private training session revenue (if you purchase the NouFlex Certification Course)

50% commission of private training session revenue (if you do not purchase the NouFlex Certification Course)
Job Types: Contract & Part-Time