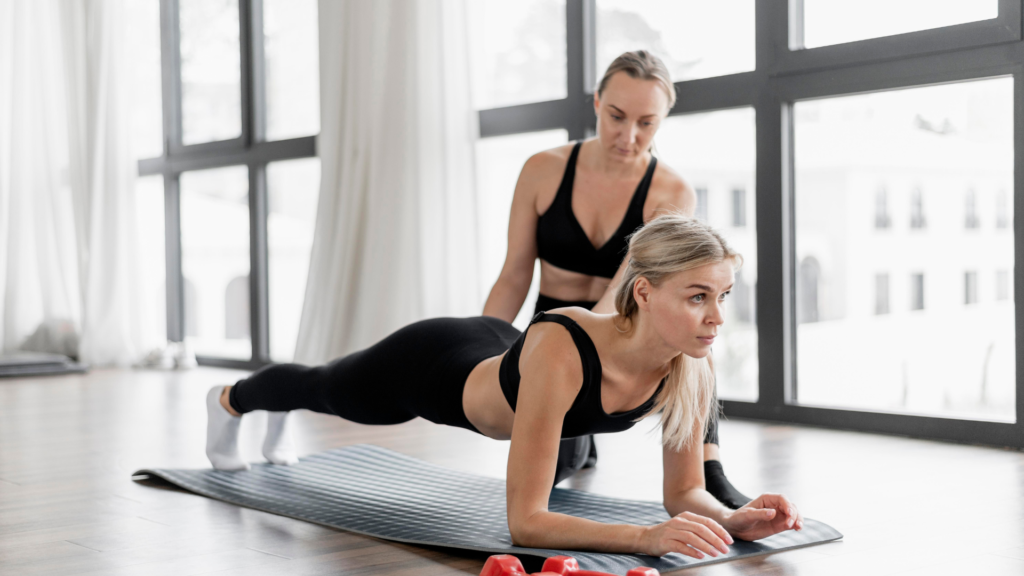 Job description
The NouFlex Virtual Program was created to offer clients an at-home fitness tool that is easy to use, safe, and effective. We are currently looking to hire and certify NouFlex Trainers to do the following (1-Private session,  2-Video-on-demand, 3-teach livestream classes). Our goal is to have two hundred-plus short film workouts created by our Nouflex Trainers. These workouts will be uploaded to our video on-demand platform for our paying clients, and trainers will receive a commission on each video that is uploaded.
Requirements:
Have a personal training certification from a nationally-accredited program (NASM, ISSA, etc.)

Become certified as a NouFlex Trainer

($349 certification cost & get a Free NouFlex Training System)

Have access to high speed internet, a webcam, and a video recording device

Maintain a clean and clear space to film and showcase our product

Ideally, have 2-4 social media accounts to promote your classes and our products
Create a 10-15 minute video workout as a trial run (a successful video will be posted to our library and eligible for compensation)
Included:
NouFlex Training System equipment ($495 value)

Certification study guide

Training videos

NouFlex certification upon NouFlex certification course (valid for 2 years)

1.6 CEUs from NASM
Compensation:
10% commission of revenue of the VOD subscription
Job Types: Part-time, Temporary, Contract
Job Types: Part-time, Contract, Temporary
Salary: $25.00 – $50.00 per hour
Benefits:
Employee discount

Flexible schedule

Professional development assistance
Schedule:
Evening shift

Monday to Friday

Weekend availability
Supplemental pay types:
COVID-19 considerations:
People with a criminal record are encouraged to apply
Shift availability:
Night Shift (Preferred)

Day Shift (Preferred)
Work Location: Remote & In-Person
Job description
SALE CONSULTANTS
Here's your opportunity to join an unstoppable team at a company that's setting a new standard in fitness. This position puts you on the leading edge of a growing brand that is changing the way people live, work, and play.
As a NouFlex Sales Consultant, you are a fitness expert. This means you have the power to connect customers to the people, places and things that can help them improve their lifestyle and prioritize their health. You move the NouFlex Brand forward by delivering an unmatched customer experience. You stay current with the latest workouts and trends. You deliver the whole package to living a longer, healthier life. Best of all, when you're doing what you do best (being awesome), you're nailing NouFlex customer satisfaction and growth goals and having fun while doing it. Did we mention you do this with other great people?
You are the NouFlex face to the customer, and as such, you are the walking embodiment of the brand and our commitment to provide our customers the best possible offer to fit their needs: great products, great workouts, and outstanding customer experiences.
The opportunity to earn incentive rewards for selling, serving and delighting customers are endless. At NouFlex we believe in paying for performance – the more you sell, the more you should earn.
NouFlex provides a total sales solution to our customers for any of their fitness needs. This includes selling the value of the NouFlex Training System, accessories, and subscription plan, maximizing NouFlex customer connections, personalizing their experience, and helping customers realize the best NouFlex products/services for them.
In sum, a NouFlex Sale Consultant will:
Connect potential and current customers to the NouFlex Training System and NouFlex products/services that best fit their needs (B2B experience needed)
Have exceptional business and commercial sales experience
Embody NouFlex's core values while staying up-to-date on our fitness beliefs and popular fitness trends
Meet/exceed sales and customer satisfaction goals and other performance objectives
Accurately set up customer accounts so customers are ready to use products
Job Types: Part-time, Contract, Temporary
Commission: $1,000.00 – $6,000.00 per month
Benefits:
Employee discount

Flexible schedule

Professional development assistance
Schedule:
Monday to Friday

Weekend availability
Education:
High school or equivalent (Preferred)
Experience:
sales: 1 year (Preferred)
Shift availability:
Day Shift (Preferred)

Night Shift (Preferred)

Overnight Shift (Preferred)
Apply to be a Sales Consultant
Fill out this contact form and our team will follow-up with you for next-steps.