Working out at home has become more and more the new normal these days and people are finding creative ways to make their homes useful for more than just living. These days the home is also an office, a day-care, where you and your friends and family gather around the kitchen table, and also an at-home gym.
Whatever you're using your home for these days… the key is to make it feel purposeful and functional but also create a space with the right energy.
The Organized Pegboard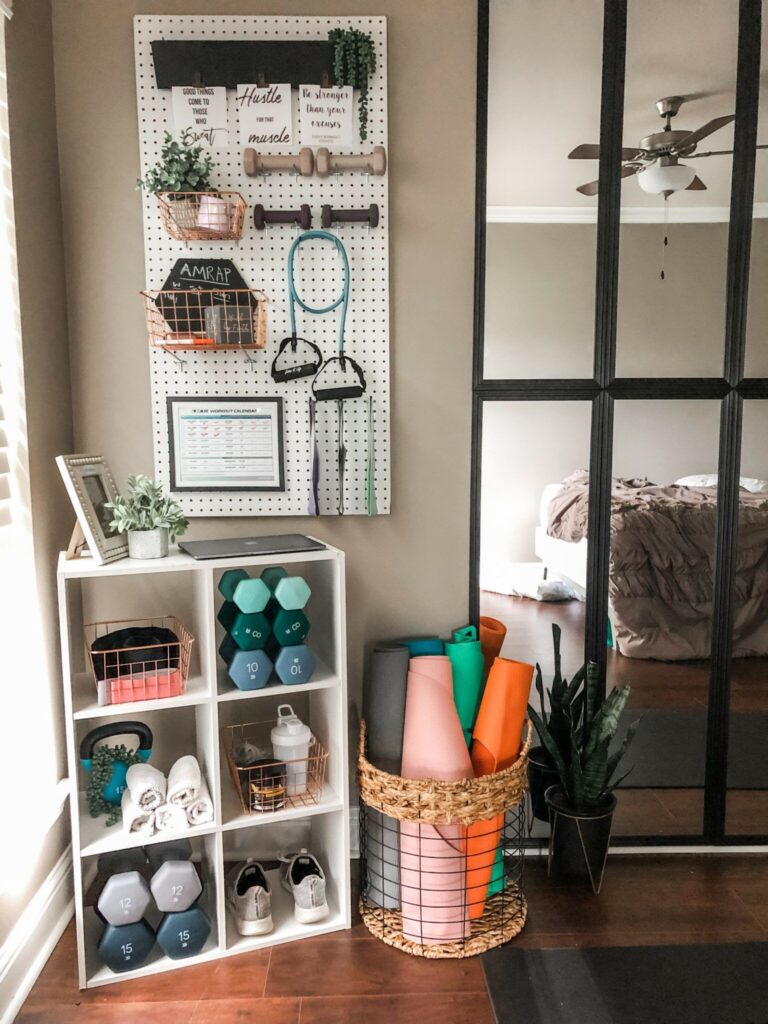 This super simple layout combines function and organization with fun colors and motivation. You can use cube storage from Target to store your weights, towels, and sneakers. The pegboard is great for hanging your resistance bands and smaller items. Keep any extra yoga mats or towels in a cute storage container for ease of access.
Need any resistance bands? Try our Mini Bands (which come in fun colors!)
The Cozy Corner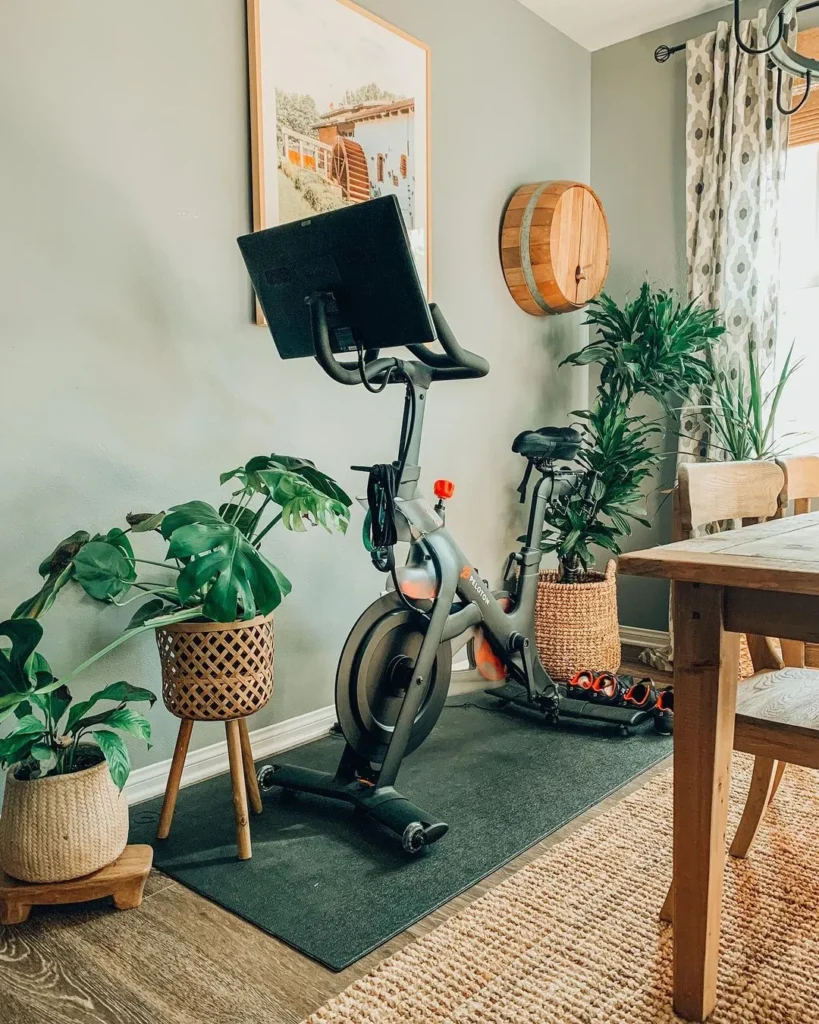 Studies have shown that plants have a positive impact on people's personality. Incorporating plants, natural light, and a mixture of different textures can create some interest in your workout space. Your workout space should make you feel happy and make you want to actually workout in it.
Zen Den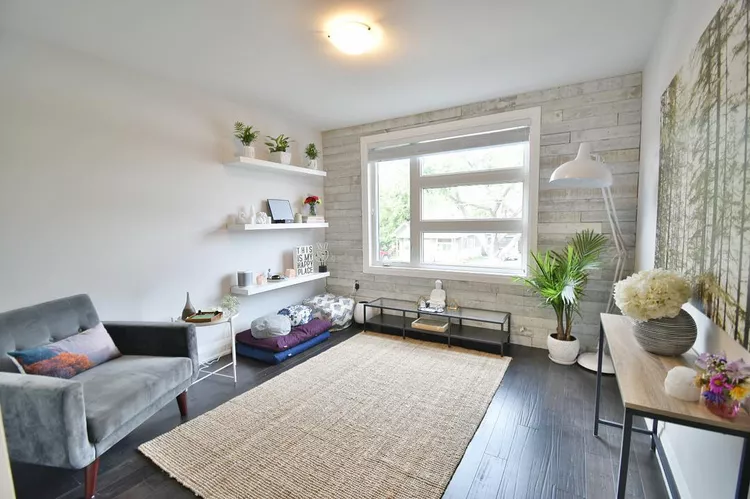 You don't need a lot of room in order to work out. Take any corner or extra space and turn it into a tranquil zen den to meditate or practice yoga or pilates. Use soft materials, plenty of calming scents and music! Try incorporating some resistance bands into your yoga practice.
Mirror Mirror…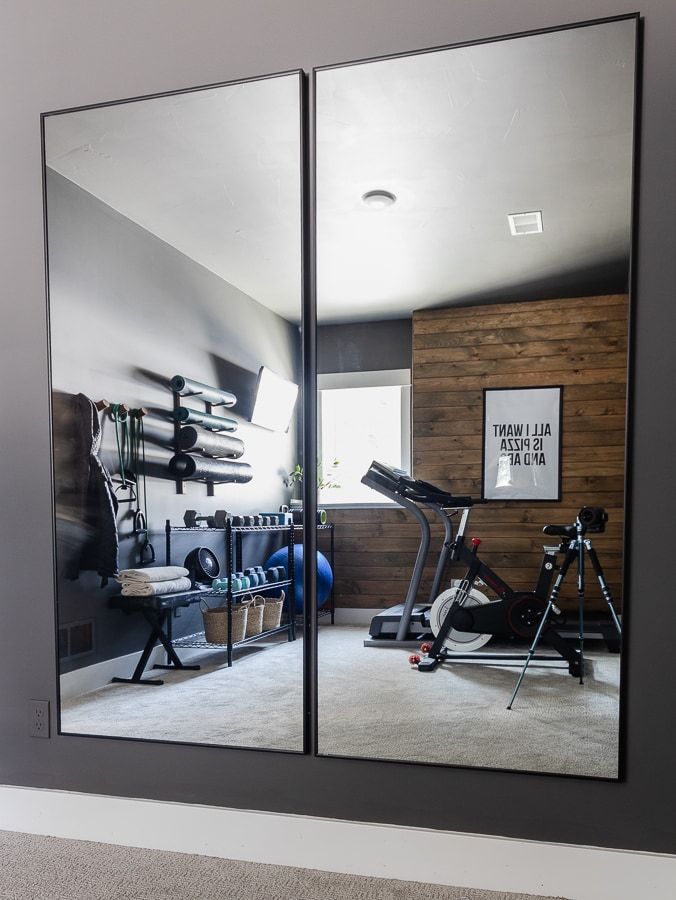 Multipurpose Strong Zone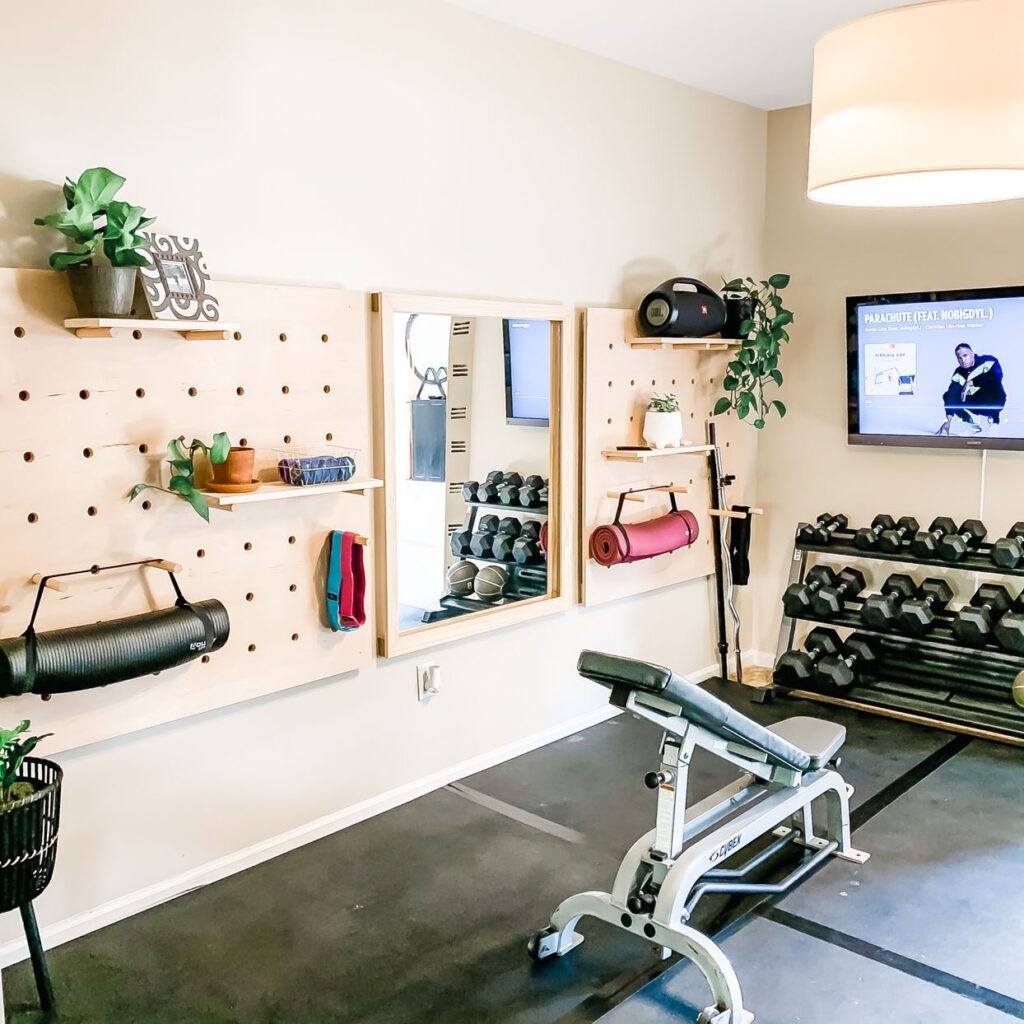 So much goodness happening in one room! This space combines all different types of workouts (strength, yoga, resistance, cardio) in one room. Enjoy nice upbeat tunes while you work out with a Bluetooth speaker. The mirror is a nice touch to make sure that your form is correct. The pegboard allows easy hanging storage to keep clutter off of your floor so that you have more room to work out. Use the TV for all of your online virtual workouts (like NouFlex private training sessions!)
Personalize Your Workout Space!
Making your workout space unique to your style is crucial to creating a space that you actually want to work out in. If you are looking for great equipment to try in your at-home workout gym, check out our NouFlex Training System. Hopefully, these at-home gym ideas gave you some inspiration so that you can achieve your fitness goals. Need a little motivation to get started? Try a FREE virtual private training session in your new at-home workout studio!