Resistance Mini Bands – Variety Pack
$19.95
The perfect addition to any dynamic warm-up or bodyweight work, these NouFlex Resistance Bands adapt easily for multiple fitness levels. They are made from 100% natural latex which minimizes pulling on your skin.
Includes:
4 resistance bands that come in varying resistance levels: light, medium, heavy and x-heavy
100% On-Time Delivery!
Great for:
Yoga
Pilates
Low-impact training
Resistance training
Strength training
Flexibility training
Stretching
Legs and glutes
5% of Mini Band proceeds are given to Friends of Matenwa Organization.
696 in stock
Related products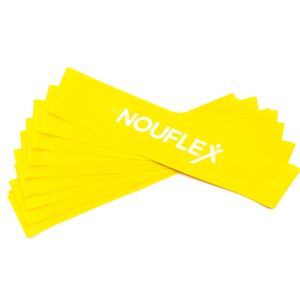 Resistance Bands – Mini Band (Lite 10-Pack)
NouFlex Mini Bands are high-quality resistance bands made out of 100% latex material. Perform a variety of workouts with the NouFlex Mini Bands. These bands come in a 10-pack and are resistance-level Lite.
100% On-Time Delivery!
Great for:
Yoga
Pilates
Low-impact training
Resistance training
Strength training
Flexibility training
Stretching
Legs and glutes
$

15.95
Add to cart