NouFlex Mini Bands
$19.95
The perfect addition to any dynamic warm-up or bodyweight work, these NouFlex Resistance Bands adapt easily for multiple fitness levels. They are made from 100% natural latex which minimizes pulling on your skin.
Includes:
4 resistance bands that come in varying resistance levels: light, medium, heavy and x-heavy
5% of Mini Band proceeds are given to Friends of Matenwa Organization.
Related products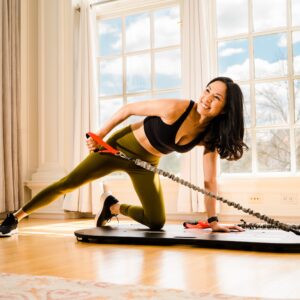 NouFlex Training System
The NouFlex Training System is a lightweight fit-board designed to deliver a boutique studio experience in the comfort of your own home. Perform 200+ exercises that combine strength and core work, flexibility-targeted movements, and resistance training anywhere, anytime. The fit-board is supported by shock-absorbing feet to ensure safe, low-impact training. The variety of resistance bands that come with the board can be easily swapped out, allowing for a fully customizable workout experience that's suitable for all fitness levels.
Includes:
NouFlex fit-board
Pairs of 20, 25, and 30 lb resistance bands with handles
2 virtual beginner video tutorials
Free Shipping
Free T-Shirt (Black, Gray, or White)
Purchase a NouFlex Training System and Get a FREE T-Shirt!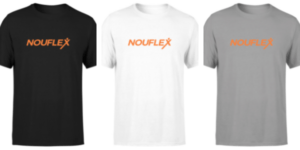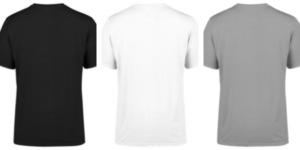 $

495.00
Add to cart