What is HIIT?
HIIT stands for High-Intensity Interval Training. The way this type of exercise works is by interspersing periods of high-intensity movements with short intervals of rest. In short, it's a quick way to break a sweat, get your heart pumping, and torch calories. This HIIT routine can be performed anywhere and strengthens muscles in our entire body while you perform cardiovascular exercises.
Your Bodyweight HIIT Routine:
Perform each exercise for 30-45 seconds, and take the remaining time in the minute (15-30 seconds) to rest. Aim to repeat this circuit 3 times for an effective workout.
Jumping Jacks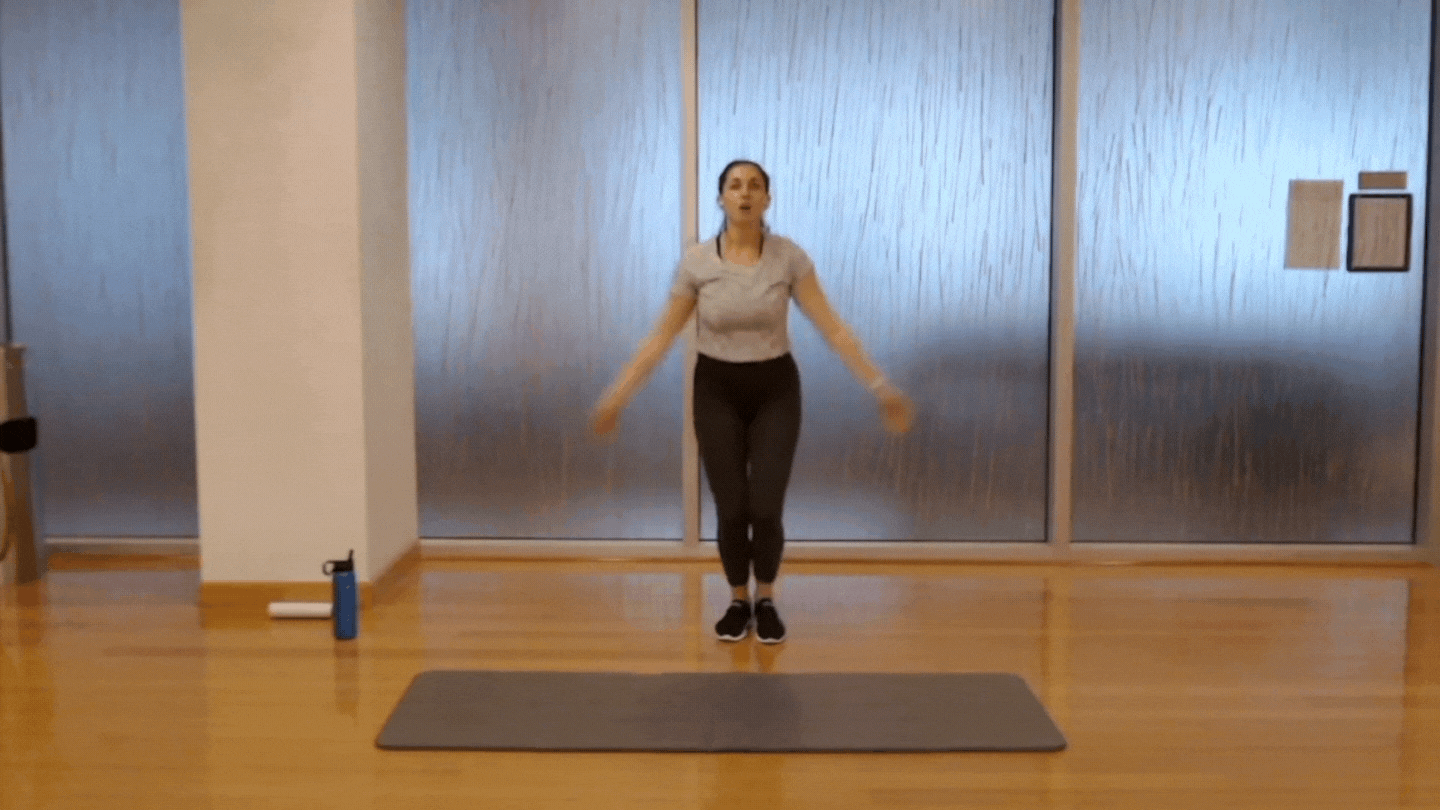 While jumping jacks are a standard exercise, you can make the movement more challenging by squatting when you jump out.
Inchworm Walk-Ups

When performing this exercise, keep a tight core as you extend into the plank. Add a pushup when in the plank position to advance the movement.
Butt-kicks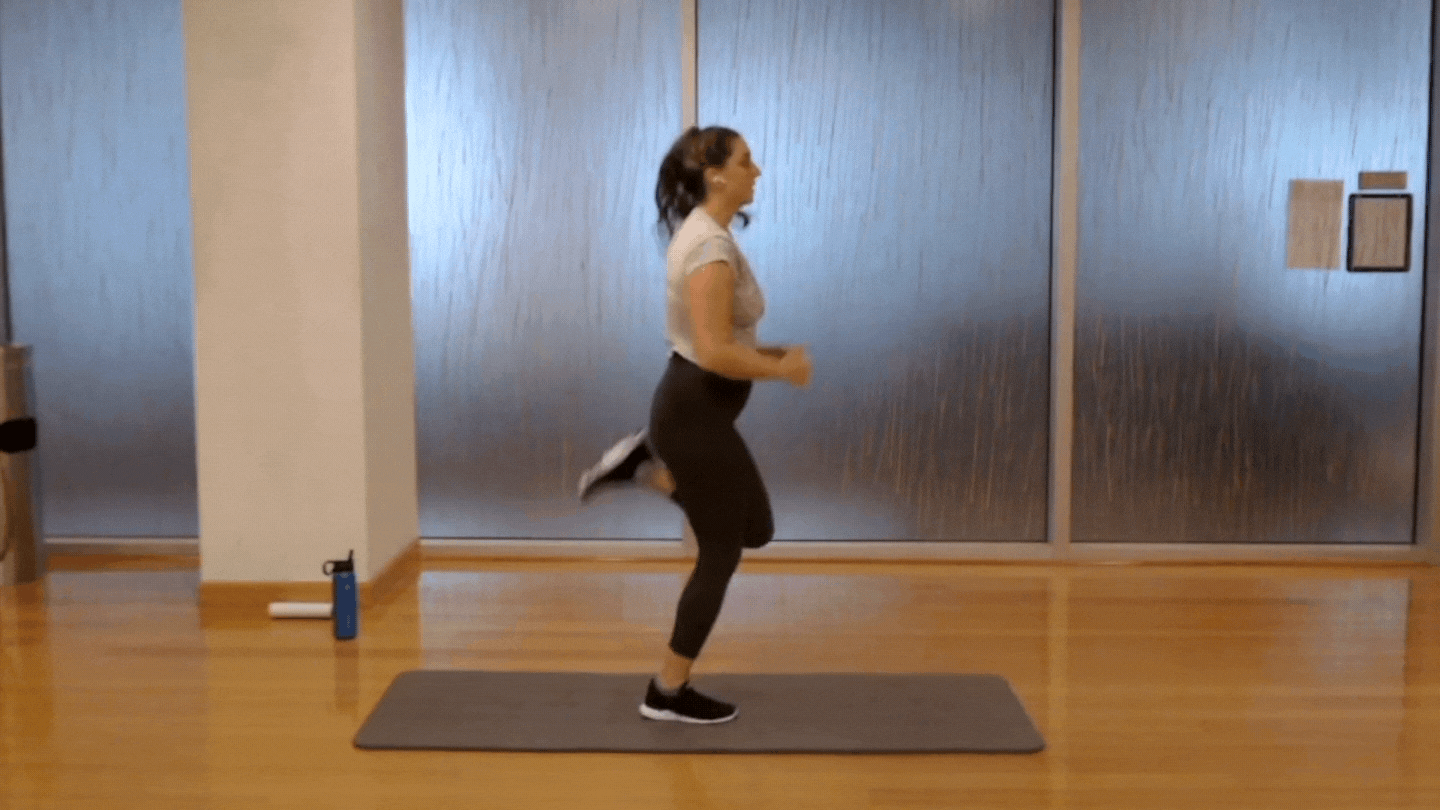 Pump your arms and focus on bringing your heels up to your butt, to ensure you're putting the most effort possible into the exercise.
High Knees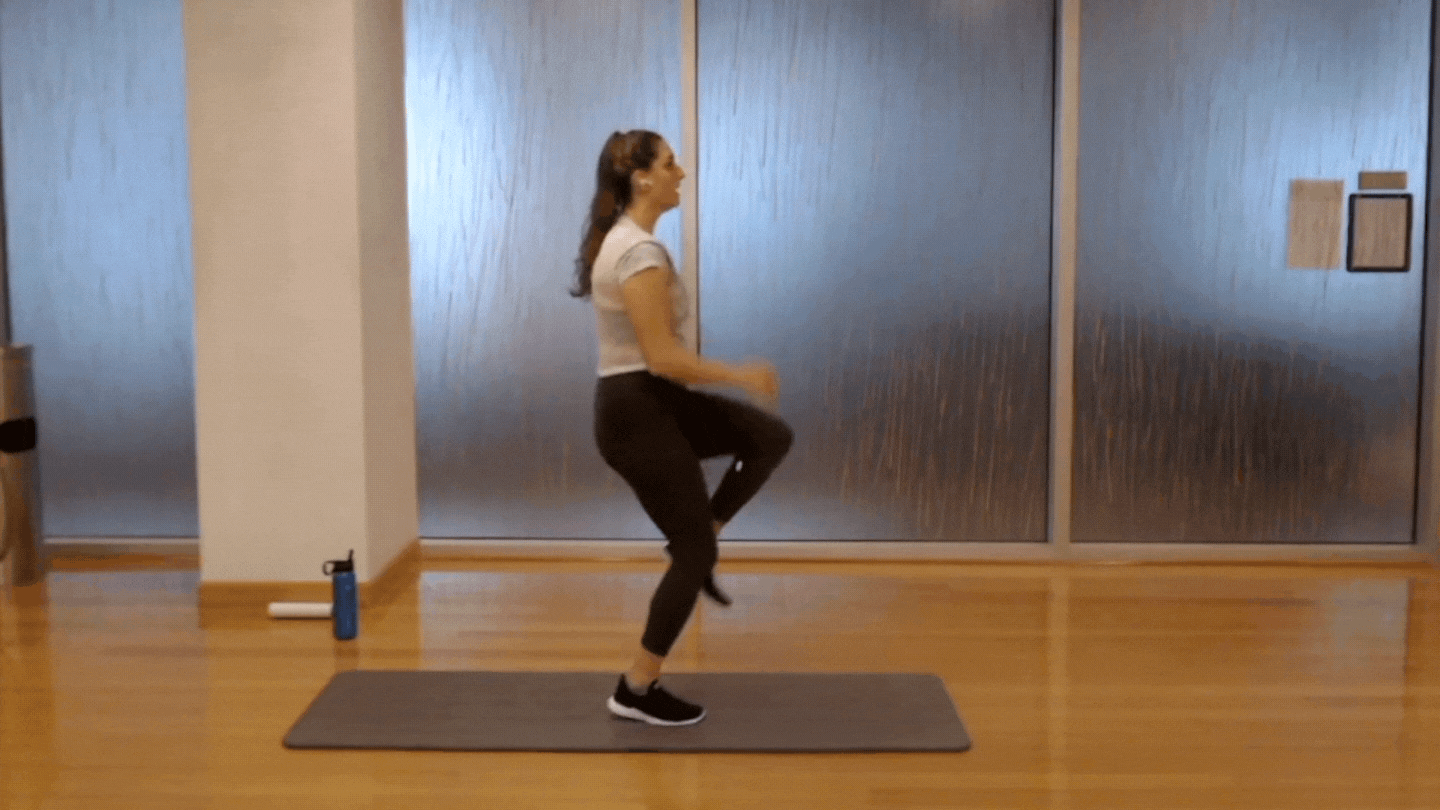 Bring your knees up as high as you can to feel your abs work and your heart rate skyrocket with this exercise.
Pop Squat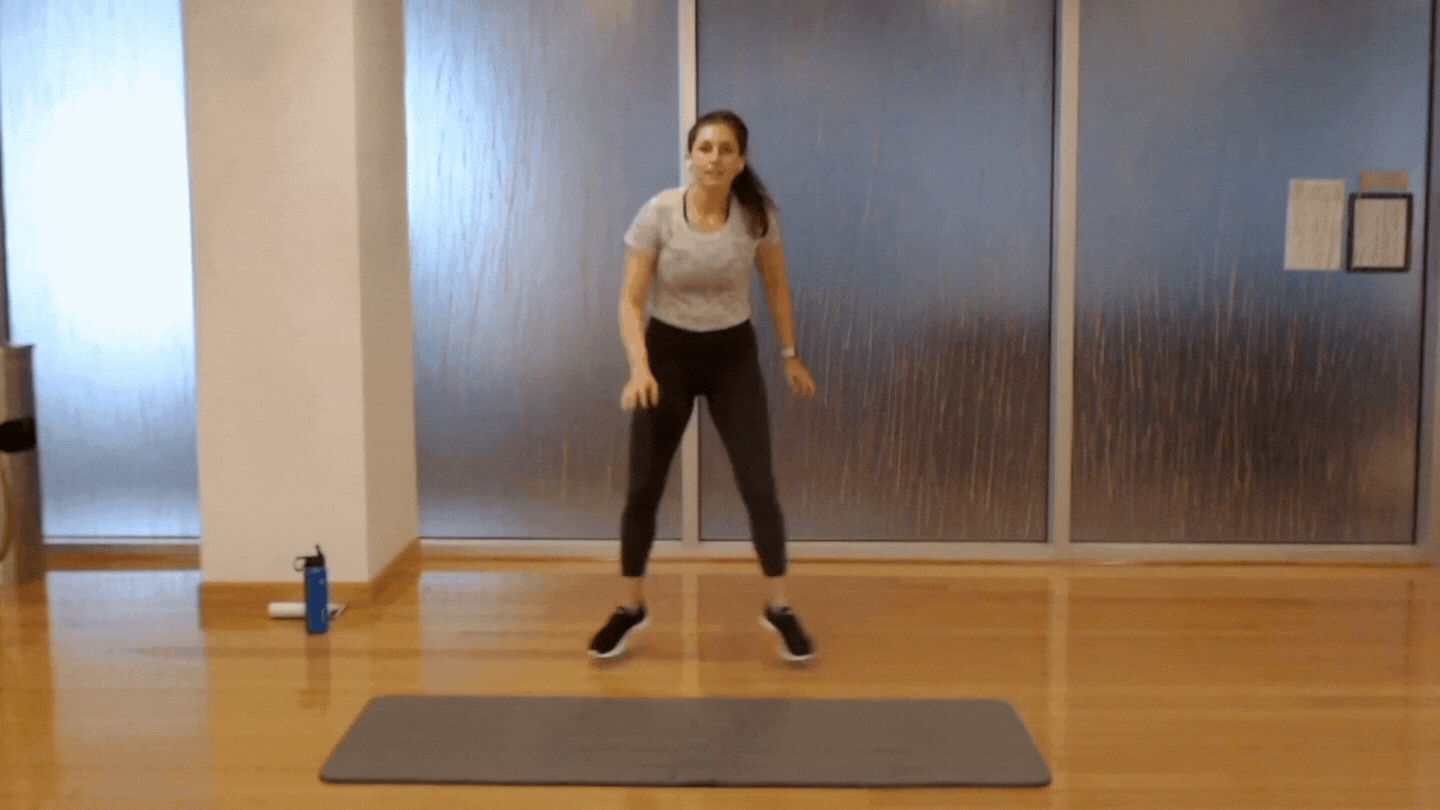 By squatting before jumping, you're working your glutes, hamstrings, and quadriceps all at once. Focus on squeezing your glutes when you jump and squatting to a 90-degree angle.
Plank March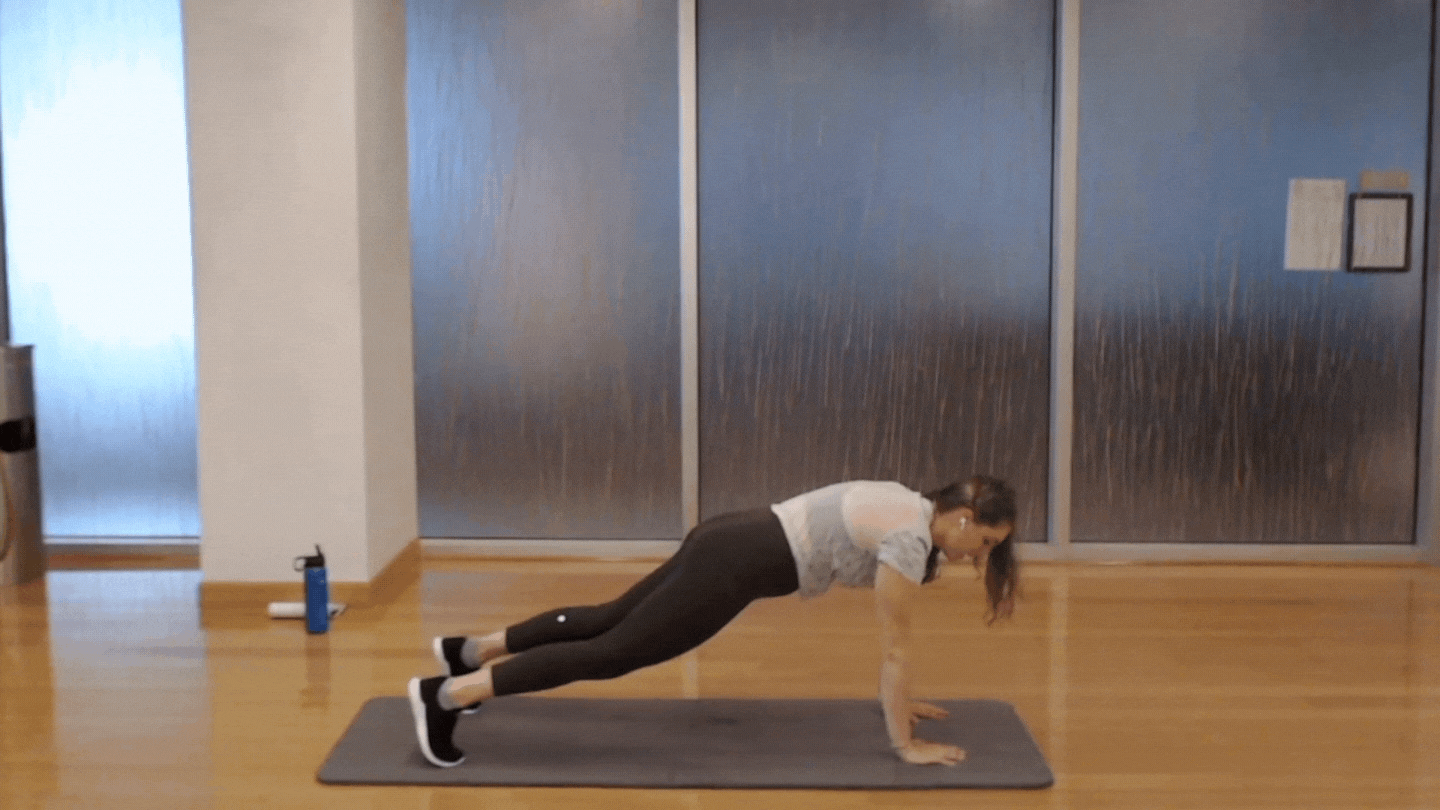 Keep that core tight, and focus on keeping your torso as stable and still as possible. Your arms should be moving on their own, so be careful not to let your body rock as you shift from hand to hand.
Bicycle Crunches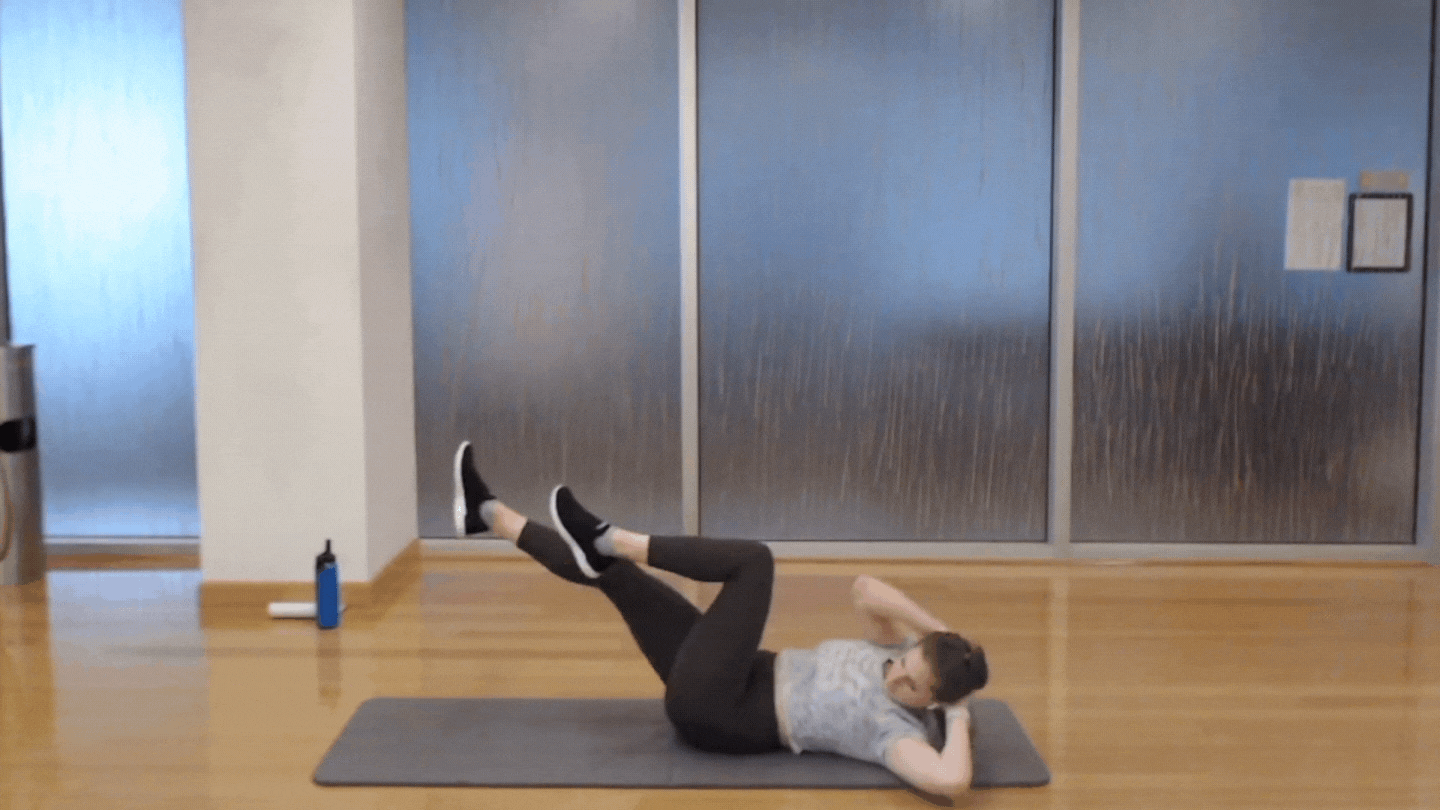 Do your best to bring your elbow to the touch of the opposite knee. Keep your lower abs sucked in tight so that your back doesn't arch.
If you are looking for a full-body workout, try more workouts like this online with NouFlex Virtual. Enjoy full-length HIIT classes online starting at $9.99 a month. Start for FREE for 14 days!