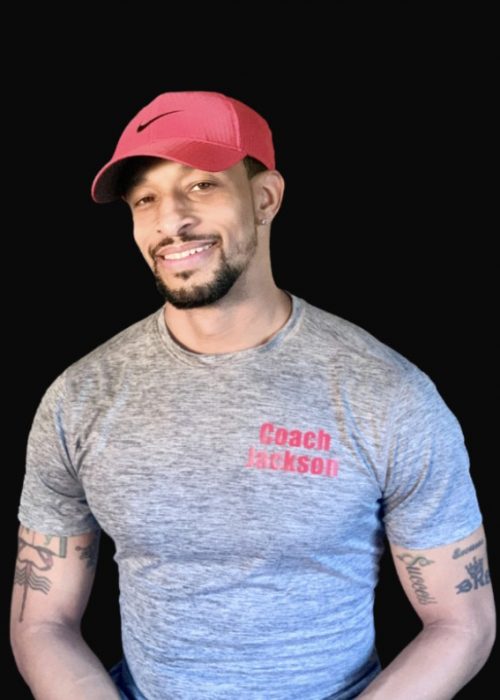 This NouFlex trainer spotlight is all about Kenji Jackson, a certified personal trainer, wellness coach, and founder of BKS Fitness. He's been a NouFlex trainer since December 2020, and calls the choice a "no brainer." Through NouFlex, he offers private virtual training as well as group classes. Check out Kenji's offerings or sign up for a personal training consultation with him, and learn more about him, his love for bodyweight workouts, his advice, and more in his interview below!
What is your favorite part about training for NouFlex?
The best part about training for NouFlex is the chance to work with people from all over the world and to help them along their fitness journey. 
What's your favorite type of workout for yourself? 
I'm a bit old school when it comes to working out, so as much as I love using equipment I enjoy doing calisthenics the most (using body weight). My favorite move is any variation of push ups. I also love the lateral pull-down and chest press!  
What advice do you have for someone who is just starting to get serious about their fitness goals?
My advice is to write your goals down and also to share then with someone who will hold you accountable. Understanding that commitment involves creating habits of consistency and effort. 
Do you have a favorite "cheat meal"?
My favorite cheat meal is a nice burger and fries. Fortunately for me, I still have a high metabolism. Lol! 
What do you like to do when you're not training?
When I am not training I love spending time & creating memories with my son, Kaiden, watching my favorite sports teams on TV, shopping and going to the movies. 
What do you like most about the NouFlex Training System?
What I love most is the quality of the system and the wide range of exercises that can be completed on this one system. I just finished a Nouflex Training System workout, in fact, and I feel great!
Get to know Coach Kenji even more by signing up for his virtual one-on-one fitness consultation session. Whether you are looking to tone those arms, legs, glutes, and back, tighten your abdominal area or shed unwanted weight, this 45-minute virtual experience is designed to help you crush your fitness goals! It uses a mixture of circuits, HIIT, and resistance supersets. Using little to no equipment, Coach K. Jax will provide a fun-filled and challenging workout to assist you in building the body you want!