After a workout, your body needs to refuel with the right nutrients to repair and rebuild muscles. This is why it's important to eat a healthy snack within 30 minutes to an hour of exercise. Here are three delicious and healthy post-workout snacks that will help you recover and feel energized.
1. Greek Yogurt with Berries and Nuts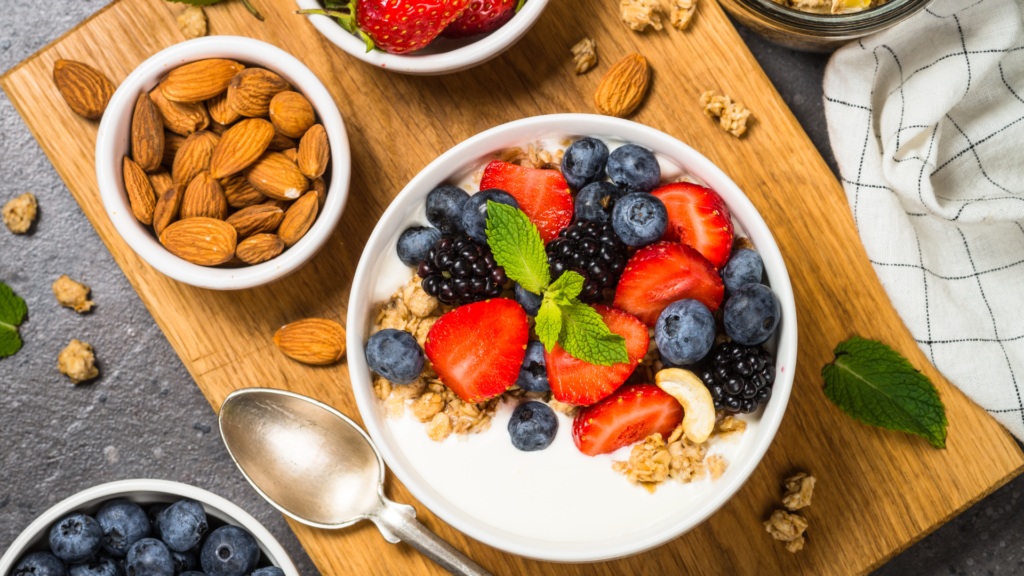 Greek yogurt is an excellent source of protein, while berries are rich in antioxidants, and nuts contain healthy fats. Together, they make a delicious and nutritious snack that will help replenish your energy and aid in muscle recovery.
Ingredients:
1 cup Greek yogurt
1/2 cup mixed berries (such as strawberries, blueberries, raspberries)
1/4 cup mixed nuts (such as almonds, cashews, walnuts)
Directions:
1. Spoon the Greek yogurt into a bowl.
2. Add the mixed berries on top.
3. Sprinkle the mixed nuts over the berries.
4. Enjoy!
2. Hummus with Carrots and Celery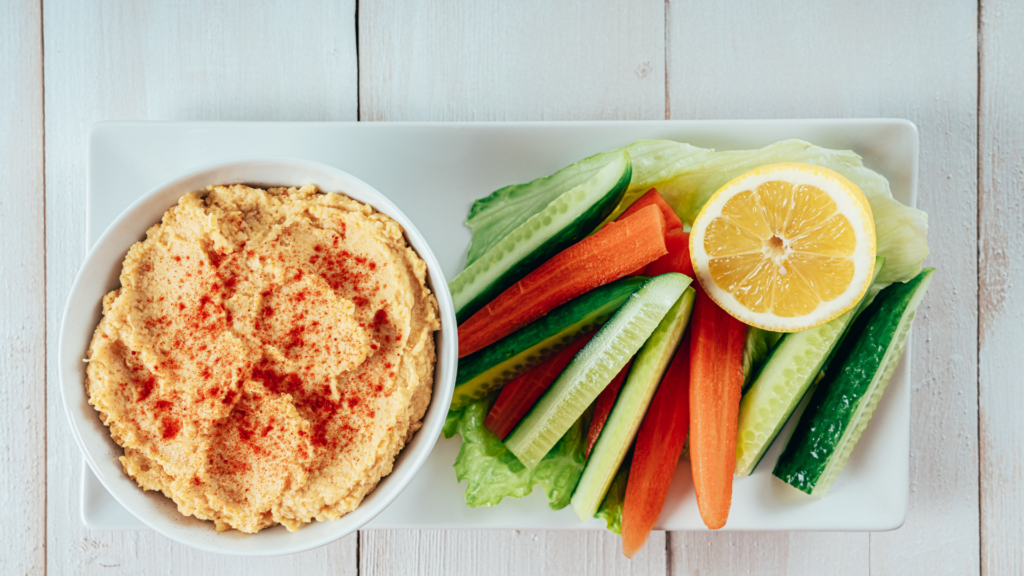 Hummus is a great source of plant-based protein and healthy fats, while carrots and celery are packed with vitamins and fiber. This snack is easy to prepare and perfect for when you're short on time.
Ingredients:
1/2 cup hummus
1 cup sliced carrots
1 cup sliced celery
Directions:
1. Spoon the hummus into a bowl.
2. Arrange the sliced carrots and celery around the hummus.
3. Dip the vegetables into the hummus and enjoy!
3. Chocolate Banana Smoothie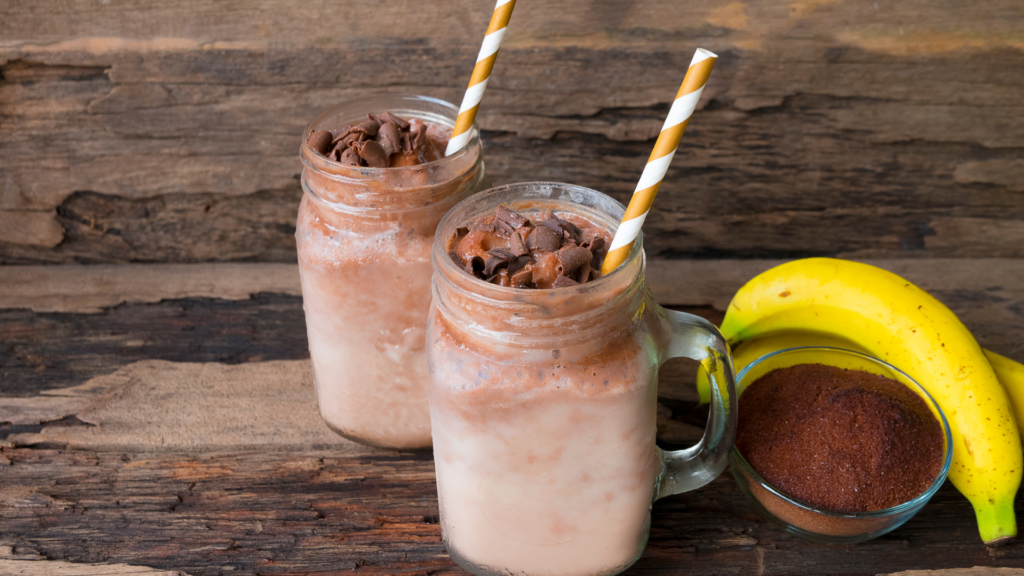 This delicious smoothie is packed with nutrients and provides the perfect balance of protein, carbs, and healthy fats. Plus, who doesn't love the combination of chocolate and banana?
Ingredients:
1 ripe banana
1 cup unsweetened almond milk
1 scoop chocolate protein powder
1 tablespoon chia seeds
1 tablespoon almond butter
Directions:
Add all ingredients to a blender and blend until smooth.
Pour into a glass and enjoy!
In conclusion, these three healthy post-workout snacks are not only delicious but also provide the nutrients your body needs to recover and feel energized. Give them a try and see how much better you feel after your next workout!