NouFlex is challenging YOU to our 12-week weight loss program designed to help you crush your fitness and weight loss goals.
3 Easy Steps to Participate:
Step 1. Register online to take 3 classes a week for 90 days
Step 2. Send us your before and after photo and start weight
Step 3. Work out and feel great!
The person with the highest percentage of weight loss wins!
Training Commitment
All Participants are recommended to train with the NouFlex Virtual training programs at a frequency of 3x/week.
NouFlex currently offers 53 weekly live virtual classes with more to come or to choose from.
Cost: 3x/week or the $120/month subscription for three months. The total investment is $360!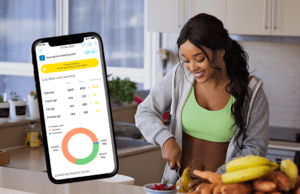 Nutrition
Given fitness alone doesn't guarantee results, there will be a weekly nutrition webinar to assist all participants with their food intake and macros!
Recommended not required!
Cost: $150/month for the duration of the challenge.
Contact: Click here if you are interested!