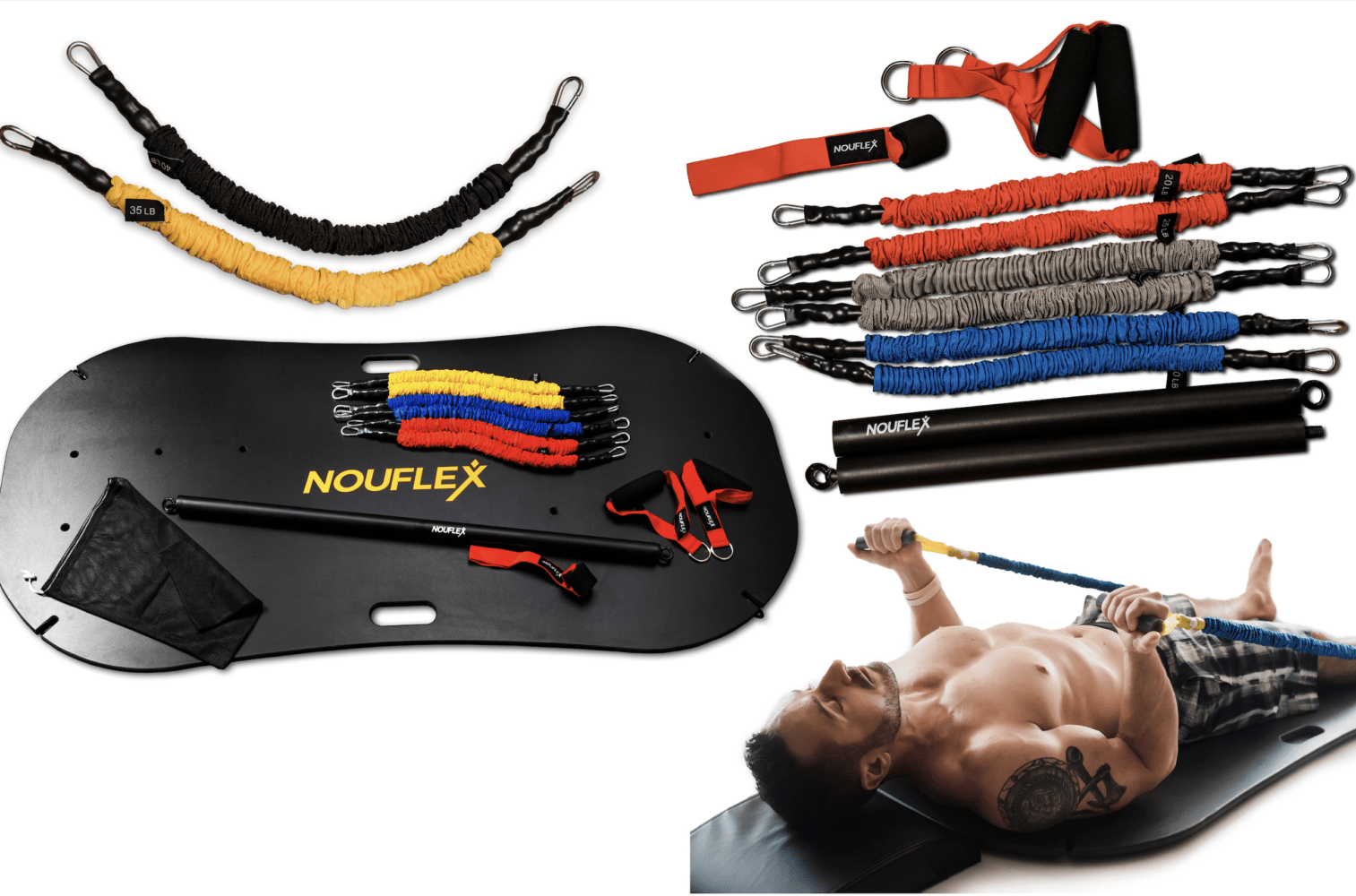 NouFlex Training System - $249
The NouFlex Training System is a lightweight fit-board designed to deliver a boutique studio experience in the comfort of your own home. Perform 200+ exercises that combine strength and core work, flexibility-targeted movements and functional training anywhere, anytime. The fit-board is supported by shock-absorbing feet to ensure safe, low-impact training. The variety of resistance bands that come with the board can be easily swapped out, allowing for a fully customizable workout experience that's suitable for all fitness levels.
Includes:
NouFlex fit-board
Pairs of 20, 25, and 30 lb resistance bands with handles
2 complimentary private personal training fitness consultations
3 months free access to the NouFlex app
As a family-owned small business, NouFlex values every customer and we're working hard to get our products to you as quickly as possible. Due to shipping delays caused by COVID, we're anticipating a delivery date of January 7, 2021, for the NouFlex Training System.