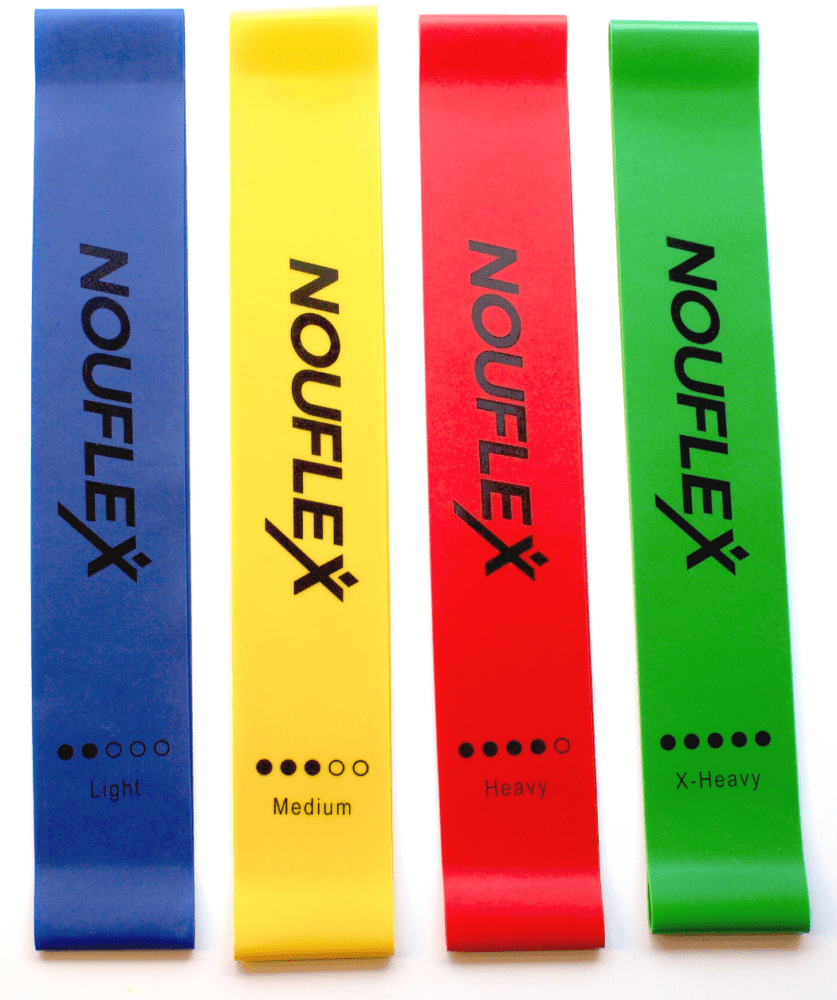 NouFlex Mini Bands - $19.95
The perfect addition to any dynamic warm-up or bodyweight work, these NouFlex Resistance Bands adapt easily for multiple fitness levels. They are made from 100% natural latex which minimizes pulling on your skin.
Includes:
4 resistance bands that come in varying resistance levels: light, medium, heavy and x-heavy
As a family-owned small business, NouFlex values every customer and we're working hard to get our products to you as quickly as possible. Due to shipping delays caused by COVID, we're anticipating a delivery date of January 7, 2021, for the NouFlex Mini Bands.