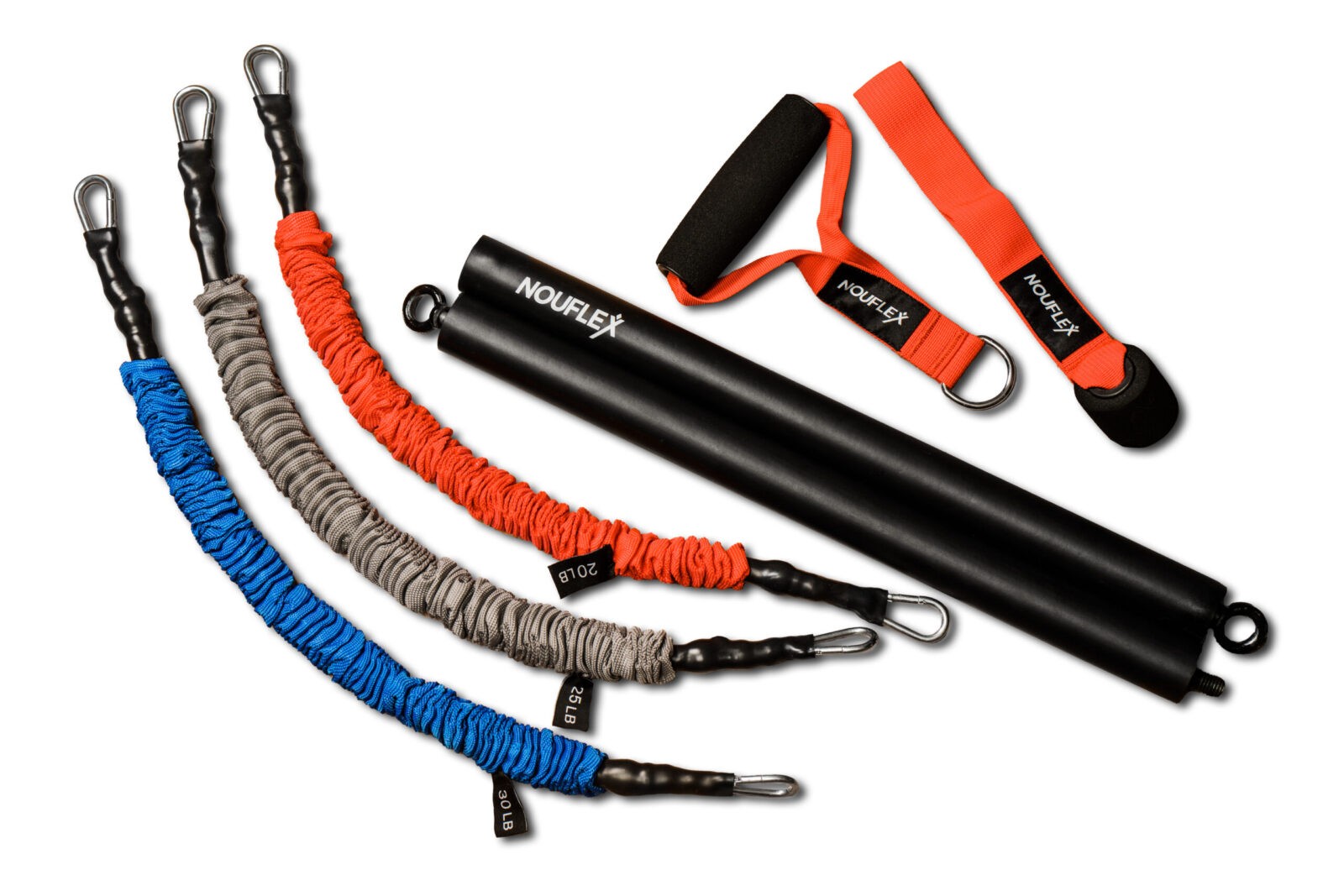 NouFlex High Bar - $95
The NouFlex High Bar is an ultra-portable resistance band based total body trainer. It leverages an anchor that securely attaches to your door frame and adjustable resistance bands to provide a customizable workout experience that's suitable for all fitness levels. The NouFlex High Bar is our smallest footprint product, so it can be easily tucked away when not in use.
Includes:
20, 25, and 30 lb resistance bands
Handle attachment
Weighted bar
Door anchor
2 complimentary private personal training fitness consultations
3 months free access to the NouFlex app
As a family-owned small business, NouFlex values every customer and we're working hard to get our products to you as quickly as possible. Due to shipping delays caused by COVID, we're anticipating a delivery date of February 1, 2021, for the NouFlex High Bar.