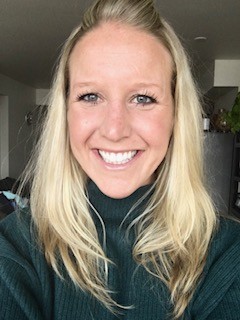 Pam Spuehler graduated from Boston University in 2008 with a bachelor's degree in psychology while earning her master's in health studies from Portland State University in 2016. In addition Pam holds USA Field Hockey Levels 1 & 2 accreditations and is a National Strength and Conditioning Association Certified Strength and Conditioning Specialist and is also a National Council on Strength and Fitness certified personal trainer. Pam is also a nutrition specialist, certified through Precision Nutrition. 
A 2014 Boston University Athletic Hall of Fame inductee (field hockey), she 

coached eight seasons with the USA Field Hockey Futures Program while also spending three years at the USA Olympic Training Center in Chula Vista, California as a full-time resident athlete including a stint on the Women's Senior National Team from 2009 to 12. 

 Here she worked with some of the top performance coaches, trainers and athletic staff in the world. Pam then spent 2 years abroad in Queensland Australia and Berlin Germany working as a professional field hockey player and strength and conditioning coach.  
Following her time with USA Field Hockey, Pam spent two seasons as an assistant coach at Ohio University before moving across the country to coach at the Oregon Episcopal School in Portland as both an assistant coach and strength and conditioning coach.
Pam has worked as a personal trainer at multiple gyms over the past 10 years and has a passion for helping people find their own personal healthy lifestyle. She prides herself on treating every client and athlete differently based on their own personal needs. Everyone deserves to live a healthy lifestyle and she can help guide you in the right direction. 
Pam is currently the Associate Head Field Hockey coach at Northeastern University. She continues to also work as a personal trainer and nutrition specialist.