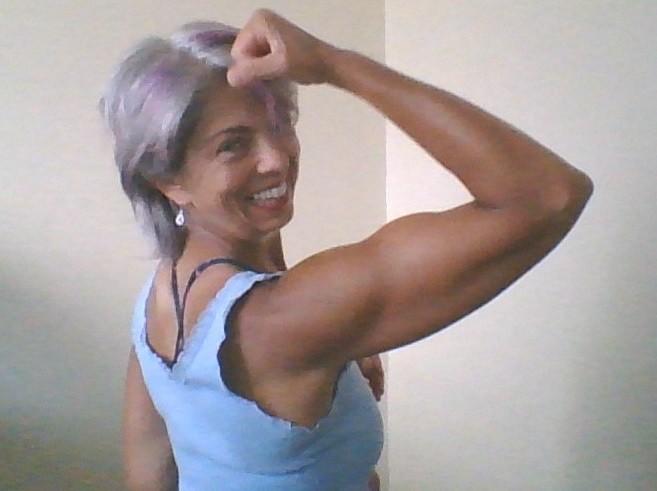 Meet Helen Lawson! She lives in upstate NY with her boyfriend Ray, and is in the best shape of her life at 51 years old! Her hobbies include working out, playing golf, and learning new things. She started her career with 15+ years in the Information Technology field before making the life altering-decision to focus on fitness. In 2006, she got her first Personal Training certification and never looked back. She is an ACE Certified Personal Trainer, a CrossFit level 3 Trainer NOUFLEX Virtual Trainer certified. She owned and operated her own fitness facilities from 2010 to 2020, and recently sold her gym so she could focus more on Coaching and helping people.  Her specialties are Corrective Exercise, Goal Specific training, and Sport Specific training. In other words, she works with people that have a "problem" and helps them fix it!  If you are willing to put in the work, her Individualized Program will get you the results you want quicker and and for a lower cost than traditional Personal Training.
FITNESS BACKGROUND
14+ Years as a Fitness Industry Professional

Individualized exercise programs

Corrective Exercise instruction

Goal and/or Sport Specific training

CrossFit / Functional Training

Faster & less expensive than Personal Training
 Offer: Schedule a free virtual consultation and get 2 weeks of free Coaching. Why free? Because she's sure you'll see the value and want to continue!