VIRTUAL TRAINING WORKSHOPS FOR NATIONALLY ACCREDITED TRAINERS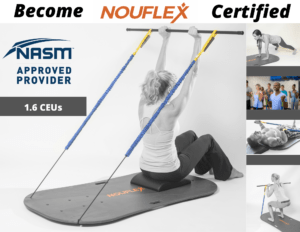 The NOUFLEX Training System certification focuses on the practical application of NOUFLEX principles and methods, while also addressing business development. Become NOUFLEX certified, earn 1.6 CEUs, improve your practice and increase your clientele.
Design flexibility, functional, and strength, and core exercise programs using the NOUFLEX Training System
Expand your knowledge base, improve your reputation, and increase your client base
Prerequisites:
B.A. in Exercise Science, Kinesiology, or Physiology,
NASM, ACE, ACSM, AFAA, Yoga, or Pilates, OR
Other nationally accredited personal training certification
TO RSVP, EMAIL US @: CONTACT@NOUFLEX.COM
VIRTUAL WORKSHOP FOR TRAINERS WITHOUT NATIONAL ACCREDITATION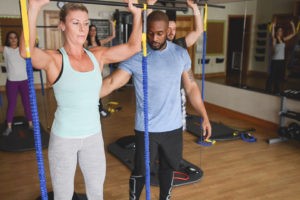 DO YOU WANT TO BE A VIRTUAL PERSONAL TRAINER?Are you a Personal Trainer ? Are you currently training online clients?Would you like to learn how to start a stable online business?

Do you need help with client retention?

How much is your time worth?

Do you know how to price your online services?

The Nouflex Certification program will help you gain the skills to support and get more online clients during the COVID-19 where you will be getting training for free and be eligible to work as a Nouflex certified virtual trainer. You will be able to work as either full time, part-time, or on contract. It is a great opportunity and it is a workshop that is worth attending.

Hint: You will need to both pay for this workshop to RSVP & Register to reserve your spot.
TO RSVP, EMAIL US @: CONTACT@NOUFLEX.COM